Creatopia® offers every creator the opportunity to see their creations get published in our magazine.
We'd love to see your work in all media, all year round! Here's how to submit.
Call for Contributions
Contributions welcomed include short stories, poetry, humor, home and lifestyle, cooking, recipes, interviews, project/how-to, general non-fiction, and other creative pieces related to the theme. Biased, discriminatory, or promotional content will not be accepted.
We are especially welcoming submissions of How-To and DIY projects, recipes, and gardening subjects; reprints are acceptable.

Tips for Getting Published
Submission FAQ
Current Call for Contribution: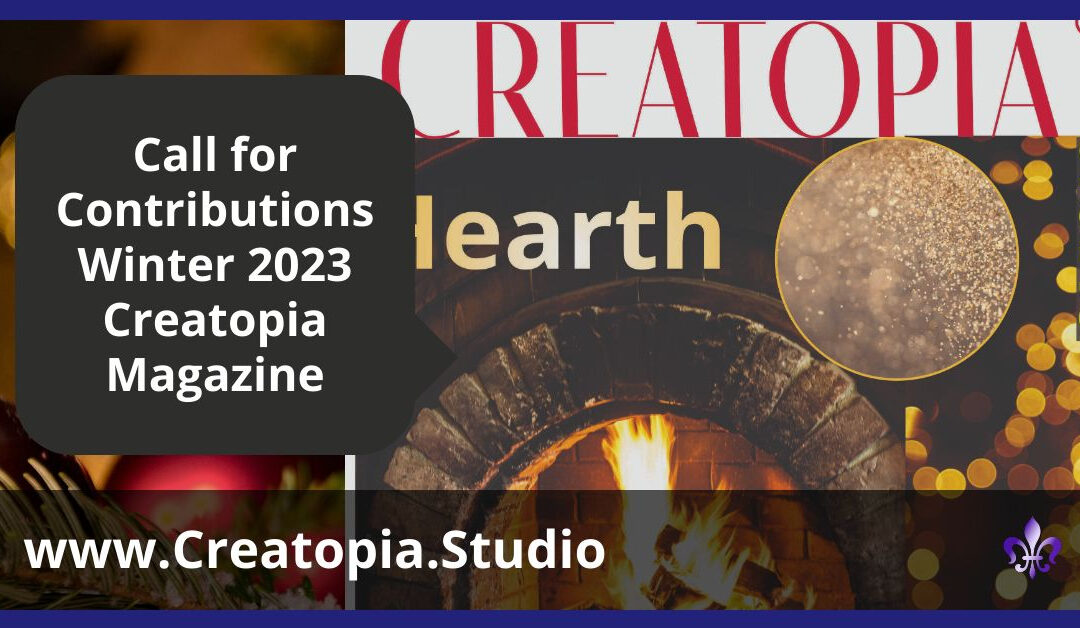 Creatopia® Call for Contributions Winter 2023 - Hearth Publication Date: November 2023Rewards: Publication Contributor Feature Page Social Media/Website Features Complimentary Digital Copy Bio Links (digital)Deadline: September 28, 2023We are pleased to...
We'd love to see your work in all media, all year round! If you're a visual artist, a sculptor, writer or maker of any kind, show us your work. Don't worry about where or how it might fit or how it's going to look, we'll take care of that. We'll also give you thoughtful and gentle pointers on polishing things up if necessary.
Don't overthink this – take that first step and see your work in print!
We encourage you to check our current magazine calls with the theme and ideas that are unique to each issue and the deadline for it.
For more insight on the publication process and tips for getting published read Tips for Getting Published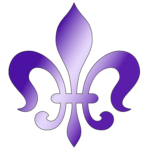 Artwork Submission Guidelines
All work physically submitted must be labeled with your name, mailing address, email address and telephone number. If the information can't be printed on the work itself, use a removable label. Unidentified works will NOT be considered for publication.
If you want your items returned, include a self-addressed, return postage envelope (US Postage only) that will be appropriate for the return mailing.
Include a summary description of the item and the techniques you used for each item. More information is usually better and will increase the chances of it appearing with the art.
If you're submitting more than one work, please combine them into as few packages as possible.
Items are returned (if you choose that option) after the release of the publication they appear in. That means some items will be held longer than others. If you need your item by a specific date, please let us know at least 3 weeks before that date. Be aware, this may cause your work to not be published.
If your mailing address changes before your submission is returned, please email Editor@Creatopia.Studio with the corrected address.
Please submit this form (LINK) with the same information as above to let us know to expect your submission.
Send the physical submission to:
Creatopia™ P.O Box 242, Enka, NC, 28728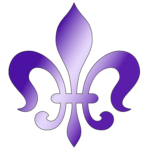 Photography Submission Guidelines
We accept high-resolution digital images (300 dpi at 8 inches x 10 inches). We prefer submissions of original art but if the work is not available high quality digital images are acceptable.
Quick Tips on Photos and Printing
Computer screens and printed magazine pages have different requirements when it comes to image resolution. A photo that looks big on your screen may only be a couple of inches wide when printed on the page.
For us to print a high- quality image, we need an image that is both large enough (inches x inches) and dense enough (dots per inch, DPI) to print well.
That means an image must be at least 300 dots per inch (DPI) and measures at least 4 inches by 6 inches, though 8 inches x 10 inches is better and gives us more options.
This usually means that images from online sources – blogs, online albums, portfolios, etc. – may not be usable. We recommend sending the original camera file, before any edits, if possible. Also, use your camara's largest photo size setting and don't compress or resize the original.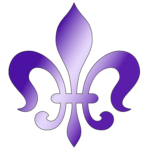 Collaborative Works
For collaborative projects (works that you made with someone else's work or input), it's your responsibility to obtain permission from each collaborator before submission. Each item must be labeled with the full information (above) of the artist that created/worked on it. If the item is to be returned, it will only be returned to the artist who submitted it and must include the required postage and packaging.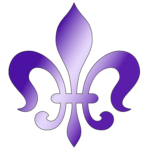 Simultaneous Submissions and Previous Publications
We are currently accepting simultaneous and previously published submissions of artwork. We do ask that you notify us of the submissions to other publications and the (expected) publication date. Once your work is submitted for publication you may not retract publication rights.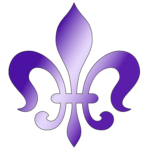 The Publication Process
After your submission is received, we'll evaluate it for where it might be a good fit in our publishing calendar. We'll let you know if your work is selected and in which publication it will appear.
You'll receive full credit as creator and your name and contact details will be included in the credit lines that will appear adjacent (or as close as possible) to your published submission. We reserve all rights to presentation design and style to conform to the Creatopia™ aesthetic.
Once your work is in the Creatopia™ Studio, it will be treated with care and respect as it's photographed and readied for publication.
We aim to return items as soon as possible but some submissions may be better suited to a future publication so we may ask to hold it for longer. While we take excellent care of your work, we can't be held responsible for any damage or loss.
Inquiries
You're always welcome to send an email to Editor@Creatopia.Studio with submission inquires, techniques and projects, and ideas for articles. We strongly encourage artists who haven't published articles before to submit ideas as editorial assistance is provided.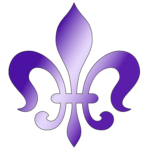 Copyright
Creatopia™ only accepts original artwork for publication consideration. All images used in artwork must be property of the submitting artist. Any techniques featured in artwork submissions that are not the artist's own must be attributed to the proper instructor, book, artist, workshop, etc. It is the responsibility of the submitting artist to ensure that no copyright infringement has occurred and that all submitted work is your own.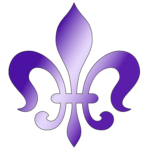 Agreement to Submission Guidelines
You are agreeing to our submission guidelines by submitting any and all work.
From the Creatopia™ Editor
Here are the answers to your questions about seeing your work published in the Creatopia™ Studio magazine.
There isn't a secret handshake or club. We want everyone to be able share their work with the world. The basic secret – if you could call it that – is to create beautiful original things. Then, carefully read and follow the submission instructions.
Do that and we're on your side and working with you all the way!
Editor's Submission Tips:
Dare a little, or a lot. Don't be afraid to go outside your comfort zone! We love creative submissions.
Learn about Creatopia™ Studio and our publications. Use what you've learned to choose and tailor your submissions.
Follow ALL the instructions! Anything that causes the editor(s) more steps and effort is an impediment to your cause.
Careful and complete submissions and packages take you SO much closer to your goal of being published. Don't make editorial staff track down details; we'll love you for giving us everything in one place.
BE YOU! Add your own touches to your submissions in decorative labels and tags if you like. We'd love to see them, and they may be featured in their own right.
Snap a reference photo before you send. Keep that photo for your records. You can also use it in the electronic portion of your submission to help us know what to expect.
Double check image sizes. Please double, and triple, check your photo submissions to make sure they meet our publication requirements. There's no way in the world to fix a problem with resolution so those cannot be published.
Meet the deadline (if applicable). If you're submitting for a specific call, be sure to submit your materials by the deadline. We start work on an issue immediately after the close of the call and late submissions won't be included.
Pitch an idea. If you have an idea for an article or feature, take the time to develop it a bit with preliminary sketches or an outline. If you're not sure, you can email to pitch an idea before submitting for feedback and guidance.
Please, be patient. We're busy putting together all the bits here in the studio and may not answer your messages as soon as it comes in. We're not ignoring you! If several days go by without a reply, we may have missed it so feel free to send a follow-up.
Be extra patient. Don't be discouraged if it's taking a while for your art to be published. There are so many reasons whey something is or isn't included. We may have used all the space for that issue or publication, the color palette is different, something similar is already included or any number of other reasons that are completely unrelated to your work. Keep trying!
What's the secret?
Create beautiful original things. Then, carefully read and follow the submission instructions.

Double Check
Double check your photo submissions to make sure they meet our publication requirements.

Be Patient
We're busy putting together all the bits here in the studio so it may take a little while to answer your message.

Do I keep copyright to my work?
Yes! Your work is yours and you're granting Creatopia™ the right to use it in our magazine and other publications and outlets.
Is there a cost to submit my work to Creatopia™ Magazine?
No. There is no charge to submit your work for consideration for, or inclusion in, Creatopia™ Magazine.
Are you going to edit or change what I submitted?
Perhaps. We do reserve the right to edit, correct and revise your submission to better fit our various publishing needs. If the need for substantial editing arises, the work will be returned to you for those changes.
Will you edit my poetry?
No, poetry submissions are printed EXACTLY as they are provided. It's your responsibility that all spelling, punctuation, word choice and line breaks be exactly as you wish it to appear.
Do you use my name, likeness and/or bio?
Yes, we love to give credit where it's due! We do use your credit information wherever possible in conjunction with the publication of your work.
Can I use the version you publish instead of my own?
Sadly, no, that version is considered the "Publishers Version" and is reserved to our use. If a situation comes up that you need to use it instead of your original, please contact us for more information and/or permission.
What if it's not all my own work?
Then we can't use it unless you have written permission to use any portion that is not your own. Even then, we may decide not to publish the work.
Can I submit something that's been published before?
Yes, you're welcome to submit reprints. Be sure to let us know it's a reprint along with where and when it appeared and any necessary permissions.
Can you let me know about the next call for submissions and editorial calendar updates?
Yes! Sign up right here for our Contributors Update Mailing and you'll be the first to know.
What happens to my files when you're done?
We delete your original version from our system while keeping a copy of the Publishers Version. We may keep a copy of your profile image, bio and credit links to continue to credit your work. If you want us to delete these from our systems, please let us know in writing. Remember that doing so will cause us to stop promoting your work