Winter Masquerade 2021 Magazine
Now Available as Download, Flipbook, and Limited Print Copies (with Bonuses)!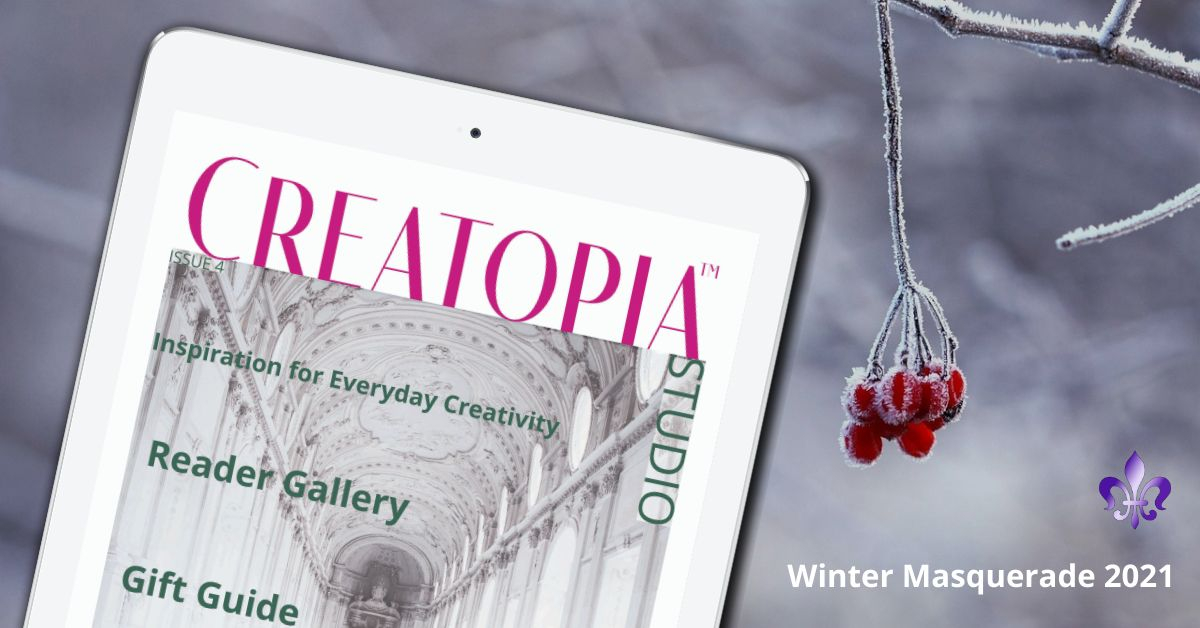 This season, we're having a ball – an old-fashioned costume ball in an opulent ballroom with crystal chandeliers, candlelight and mercury glass mirrors. Outside is a crystalline world of ethereal light, spare icy forests and starlight.
Print Copy Bonus: Paper Craft Pullout pages and Custom Sticker Sheets!