Spring Renewal 2022 Magazine
Now Available as Download, Flipbook, and Limited Print Copies (with Bonuses)!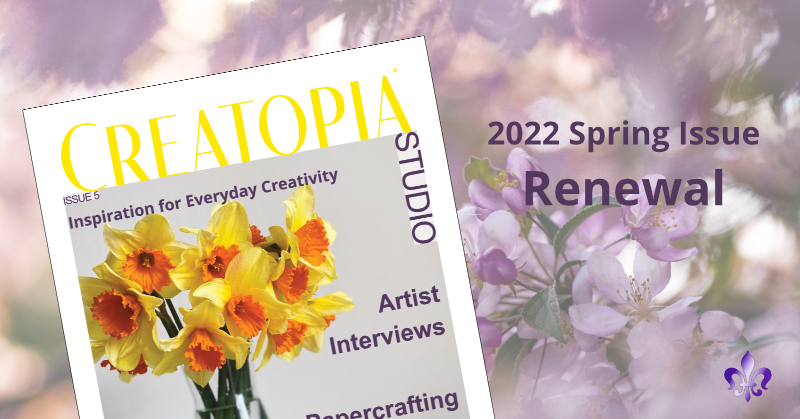 Our creative souls are bursting with the promise of growth and renewal.
From artist interviews to poetry to short stories, you'll find something to spark your day. Plus a beautiful collection of Art Deco images from the early 1900's. They're bright and colorful – a perfect Spring fling.
Print Copy Bonus: Paper Craft Pullout pages and Custom Sticker Sheets!